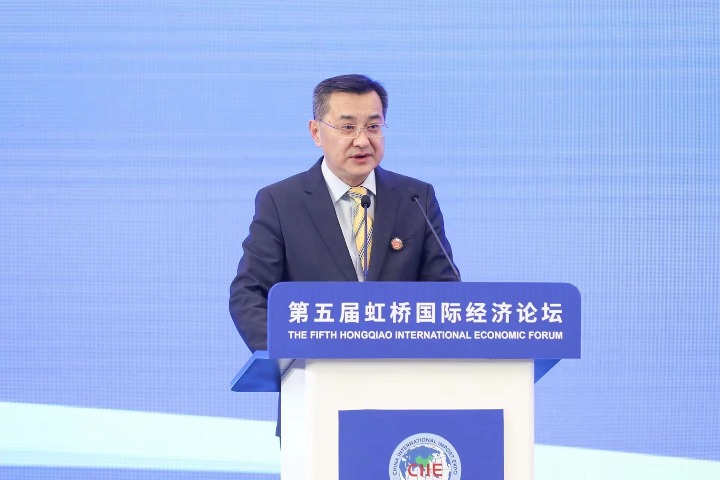 China to promote int'l negotiations related to digital economy
China will actively participate in digital economy-related negotiations with international organizations to improve the multilateral governance system and mechanism in this area, a senior government official said.
Li Fei, deputy minister at the Ministry of Commerce, said the country will continue to align high-level international economic and trade rules and actively strive to join the Comprehensive and Progressive Agreement for Trans-Pacific Partnership (CPTPP) and to the Digital Economy Partnership Agreement. (DEPA).
The official said Saturday at a sub-forum of the Fifth Hongqiao International Economic Forum during the Fifth China International Import Expo, which is held in Shanghai from Saturday to Thursday. The sub-forum was organized by the Ministry of Commerce and the provincial government of Zhejiang.
The digital economy is the business resulting from the digital transformation of traditional economic activities fueled by the Internet, electronic means and data, according to information released by the Beijing-based China Academy of International Trade and Economic Cooperation, the ministry think tank.
China will promote international cooperation related to digital economy; participate in activities within the framework of the electronic commerce platform of the World Trade Organization; safeguard and improve the multilateral management system of the digital economy; as well as to take full advantage of the cooperation mechanism of the G20 (the Group of 20), the BRICS (the grouping of Brazil, Russia, India, China and South Africa), the SCO (the Shanghai Cooperation Organization) and other multilateral institutions to contribute to the global digital economy and trade development.
With the rapid development of emerging digital technologies, the digital economy has become a dynamic and influential industry sector with the fastest growth in China. The scope and scale of the digital economy has also been significantly expanded, covering an abundance of products, services, business modes and industries, said Gao Peiyong, vice president of the Academy. Chinese Social Sciences in Beijing.
For example, the proportion of digital economy in the GDP of Zhejiang Province stood at 48.6% in 2021, ranking first among all provinces, autonomous regions and municipalities in China, according to information published. during the sub-forum.