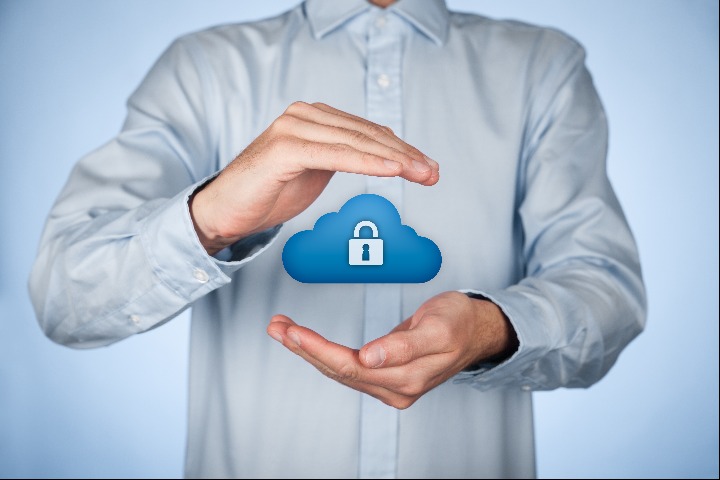 Cybersecurity laws to stimulate demand for talent
Expert: Implementation can help the sector promote sustainable development
China's data security industry will experience steady growth with the implementation of the Data Security Law, which plays a vital role in promoting the healthy development of the digital economy as there is a huge gap between the 'supply and demand for the jobs involved, said Hays, a global professional recruiting group.
With the rapid development of emerging technologies such as 5G, artificial intelligence, cloud computing, Internet of Things, blockchain and big data, China's digital industry is booming. However, data security has become a new issue given the complexity of the digital economy.
"It is very important for national companies to improve knowledge of relevant data security laws and regulations and to develop strategic talent recruitment plans, whether they operate nationally or plan to expand into them. overseas markets in the future, "said Jessica Wang, managing director of Hays China.
Wang noted that more and more companies attach greater importance to data security concerns due to the tightening of regulations, so that service providers involved in the data security segment, covering cloud services , network security, threat detection and response, will see enormous growth potential in the industry.
"The enormous growth potential of the data security industry is not only beneficial for talent, but also reflects the current talent shortage in this area," said Wang.
The Data Security Act, which came into effect on September 1, and the Personal Information Protection Act, which came into force on Monday, provide businesses with detailed guidance and corresponding penalties in terms of use, storage, transfer and destruction of information and data, Hays mentioned.
He added that the two laws help phase out companies that mismanage or illegally collect and use data, ultimately promoting the long-term and sustainable development of the data security industry.
China's cybersecurity industry revenue is expected to exceed 250 billion yuan ($ 39.1 billion) by 2023, with a compound annual growth rate of more than 15%, according to draft plan three-year action plan published by the Ministry of Industry and Information Technologies in July. .
In addition, investment in cybersecurity in key sectors such as telecommunications is expected to account for 10% of total investment in digitization, according to the draft plan.
Data from the Chinese Academy of Information and Communications Technology showed that the market scale of China's cybersecurity industry reached 170.2 billion yuan in 2020.
Wang added that with the implementation of relevant laws and regulations, the explosive growth of the data security industry will highlight the pressure to recruit talent for businesses and service providers. "The current situation is that there is a talent shortage at all levels of positions, and the demand for talent is greater than ever."
The application of digital technology and the digital transformation of traditional industries cannot be achieved without professional and innovative talents, who master digital technology and can scientifically analyze and process data, industry experts said.
"Data security is more important than ever and data such as critical infrastructure has become the target of cyber attacks," said Zhou Hongyi, founder and chairman of cybersecurity company 360 Security Group, adding that direct attacks against the Big Data would cause the business to shut down. systems.
Big data is at the heart of digitized scenarios and data security is of great importance in big data-driven businesses. Data theft, tampering and leaks will lead to more serious problems than cyber attacks, while noting that data security is about national security, Zhou said.
Global spending on information security and risk management technologies and services is expected to increase 12.4% to $ 150.4 billion in 2021, according to a forecast by market consultancy Gartner Inc.
"The key point of internet governance is to regulate the use and protection of data security, which means internet companies need to increase awareness of national data security and privacy protection and user interests in the development process, "said Wu Hequan, academician at the Chinese Academy of Engineering.
"We must not only protect data and share data in a wider range, but also ensure each other's security," Wu said, adding that data security is of increasing importance. He called on upstream and downstream businesses as well as the industry chain to establish a mechanism to share and verify information related to cyber attacks and deal with cybersecurity challenges.