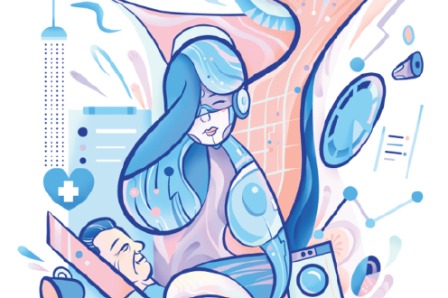 Data security law will improve the health of the digital economy
The rapid development of next-generation information technology has made data a factor of production alongside land, labor, capital, organization and technology. This has made data security an important aspect of national security and economic and social development.
That is why the Standing Committee of the National People's Congress, China's highest legislative assembly, adopted the Data Security Law, which will come into force on September 1 and strengthen the foundations of national security in China. China and protect the booming digital economy.
The law establishes a basic system for the management of classified and hierarchical data, the review of data security, the assessment of data security risks as well as the monitoring, early warning and intervention of 'emergency. By implementing such a system and overcoming data security risks and challenges, China can better protect its sovereignty, national security and development interests.
From aid in pandemic prevention and control measures to use in earthquake early warning systems, disaster prevention and mitigation, online education and telemedicine, technology digital plays a major role in improving people's lives.
However, the unnecessary collection of users' personal data violates the rights and interests of customers. Equally worrying is the loss of personal data and the use of big data to study customer behavior to drive sales.
The Data Security Law will increase penalties for misuse and abuse of data and other illegal activities, and enhance people's sense of gain, happiness and security.
Since data generation is now part of almost all economic activities, ensuring data security is the key to promoting the healthy development of the digital economy. At the same time, it is only by breaking down "data islands" between departments and between industries, and promoting open, secure and orderly data flow, that the value of data can be maximized and new engines of economic growth can be developed.
However, open data does not mean arbitrary use of data, so a clear limit on data use should be set and a standardized use process developed. By ensuring that data flows comply with the law, the authorities will create favorable conditions for the development of the digital economy.
As such, the Data Security Law will better serve China's economic and social development and bring Chinese wisdom and solutions to global data security governance.