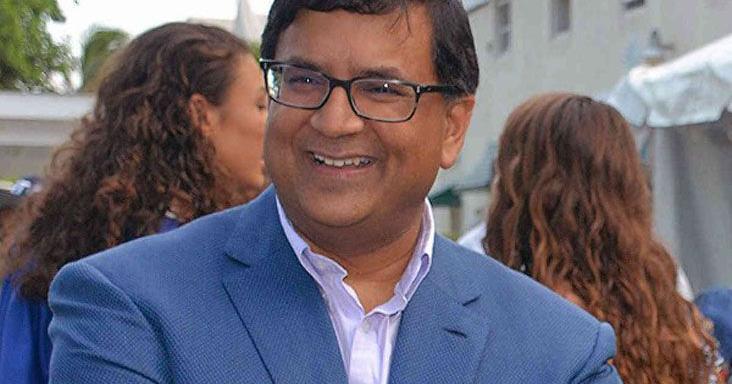 Establish a financial conduct authority | Local company
The Commission was chaired by Professor Avinash Persaud and the members are Chester Humphrey, Ngozi Okonjo-Iweala, Damien King, Pascal Last, Gregory McGuire, Roger McLean, Wendell Samuel, Paul Scott and Therese Turner-Jones.
The Caricom Commission on the Economy has proposed that the region establish a regional financial conduct authority.
The proposal is contained in a draft report titled "Caribbean 9.58-Accelerating the Caribbean", which was released in October 2020.
Since then, Caricom Commission Chairman Avinash Persaud has said that this recommendation has received the most support among the other recommendations and that the private sector is also excited.
The report observed: "Setting up a financial firm in one of our member states has become more expensive due to what is euphemistically called risk reduction in response to international rules on money laundering. money (AML) and the fight against the financing of terrorism (CFT). The ironies run deep. Not only is the region one of the least involved in money laundering and terrorist financing flows, as one would expect from small financial sectors subject to currency constraints, it has also been hardest hit by "risk reduction", which has led to an increase in real risks as an increasing number of our citizens and sectors, engaged in legitimate activities, have found themselves unbanked.
"Risk reduction has intensified despite the exponential increase in compliance costs. Much of these costs, however, are the result of multiple government and private sector agencies performing exactly the same checks using the same international databases managed and funded by the private sector, which, to top the inequities, have their own. sits in the same countries that lead the list of others and never list themselves, "he said.
The Commission proposed that participating Member States establish a single, independent, credible and internationally controlled agency that would issue an AML certificate that would be accepted by all government agencies and voluntarily by all others in the participating countries.
This, he said, would dramatically reduce the cost and time of compliance for local and regional businesses and free up resources for more productive use.
"It would also help eliminate AML and CFT as anti-competitive devices to thwart, for example, the introduction of fintech solutions to reduce the costs and time of peer-to-peer transactions at national and regional levels.
The commission report also recommended something similar for "aptitude and suitability" testing on anyone applying for a financial activity license anywhere in the region.
"While we support financial conduct to be regional and even a regional framework for capital requirements, we believe national regulators should set capital requirements locally and require financial companies to have local subsidiaries.
"We should move to a regional financial conduct authority. An alternative or a first step towards a regional agency is the engagement of at least five national regulators, in line with our previous recommendation of 'enhanced cooperation' and perhaps the first example thereof, to follow an effective standard process. and a mutual recognition network. "
The Commission said it believed that making financial conduct rules and certification, as well as AML and CFT, regional would significantly reduce costs and increase the ease, predictability and transparency with which financial companies can create subsidiaries in the region.
The creation of a regional commission would also help develop the market for financial intermediaries in the region, which could help bring together capital and investment opportunities.
This Commission recommendation is at no cost to the government and would likely save money, improve consumer services and make integration a reality.
Persaud told the Sunday Express yesterday that if or when it is established, it will be a game-changer not only for the Caribbean, but for all individual countries.
He noted that the report leaves "no room for apologies" because all it requires is "political will".
Roaming tariffs
The bridge to establish a regional body would depend on digital infrastructure, individually and collectively.
An immediate step is to reduce roaming tariffs for Caricom countries.
"The regional single market and the digital economy require the elimination of digital frictions in the transfer of data across borders and digital divides within countries. We need to work with the private sector to accelerate the adoption of transparent, predictable and low costs for cross-border data movements, including those related to telecommunications and payments. We support the recent initiative led by the Caricom secretariat and telecom companies to have one and low Caricom roaming rate for mobile data, "he said.
Persaud said he was part of a task force, chaired by former Telecommunications Authority (TATT) chairman Selby Wilson, which dealt with roaming tariffs.
He said the group had proposed a pace of work and that once all deals were finalized they should be able to make the announcement by next year.
Digital infrastructure
The report urged regional governments to develop the infrastructure necessary to develop the digital and delivery economy.
"Many of the restrictions imposed on the single market and the economy as a whole are physical and fraught with historical complexities. The crisis has forced the pace of the emergence of online marketplaces without a physical location. This offers a unique opportunity to reshape the Community as we would like and to start from scratch to create a new single market and the digital economy ", he said.
"Digital transformation is a must, but it involves much more than, and maybe not even primarily, technology. The digital transformation makes an increased focus on training, development and modern data regulation just as vital. The online market and the odd-job economy that has developed alongside it have lower and upper limits: wages in low-skilled occupations are squeezed by greater supply, and wages in high-skilled occupations have been pushed up. on the rise by growing demand. Training will be essential to ensure that our investments in the digital economy push our employees into the "high end" of the gig economy and away from the low end, otherwise this opportunity for change, like others before. it will end up reinforcing the inequalities of opportunities and development in the past, without disturbing them, "he declared.
The report identified six ways to maximize the opportunity of digital transformation to drive economic transformation:
• Caricom should immediately establish an intergovernmental committee to support mutual recognition agreements or common minimum standards to remove all artificial barriers to free movement within the Digital Services Community. Financial services and any other activity requiring local capital will always have to be locally established, but even in this space, local establishment should only mean that capital and perhaps liquidity is confined locally, rather than an extensive physical presence. .
1) The intra-Caricom double taxation agreement already identifies where taxes must be paid in the context of the provision of cross-border services, in the source country. A side agreement should be established which deals with social security contributions from employees and employers. "This would help ensure that the digital economy modernizes and rebuilds our social security systems, not undermines them," he said.
2) Digital addresses for all locations and entities will accelerate the development of new delivery services and drive the local entrepreneur market to develop new digital products and services. He observed that some states are already making progress with geocoding, but it is expensive and it is possible to reduce costs and speed up efforts through regional purchases;
3) "We lack skills in our countries and currently many of our employees are staying at home, out of work or online. Workers from one Member State should be able to have a digital employment contract in another Member State without needing a work permit. A set of conditions for this could be that employees and employers pay their social security contributions to the employee's country and the appropriate taxes where they are due, "he said.
4) Digital addresses for all locations and entities will accelerate the development of new delivery services and drive the local entrepreneur market to develop new digital products and services. He observed that some states are already making progress with geocoding, but it is expensive and it is possible to reduce costs and speed up efforts through regional purchases.
5) The public sector must step up its efforts to provide as many public services as possible digitally 24/7 with online demand, collection and payment of all licenses. Clear targets for government on-line need to be established and published.
6) At the regional level, public and private sector demand for software development is large enough to support a regional resident industry which will ensure that we share the value added part of the digital sector and not the commodified parts.