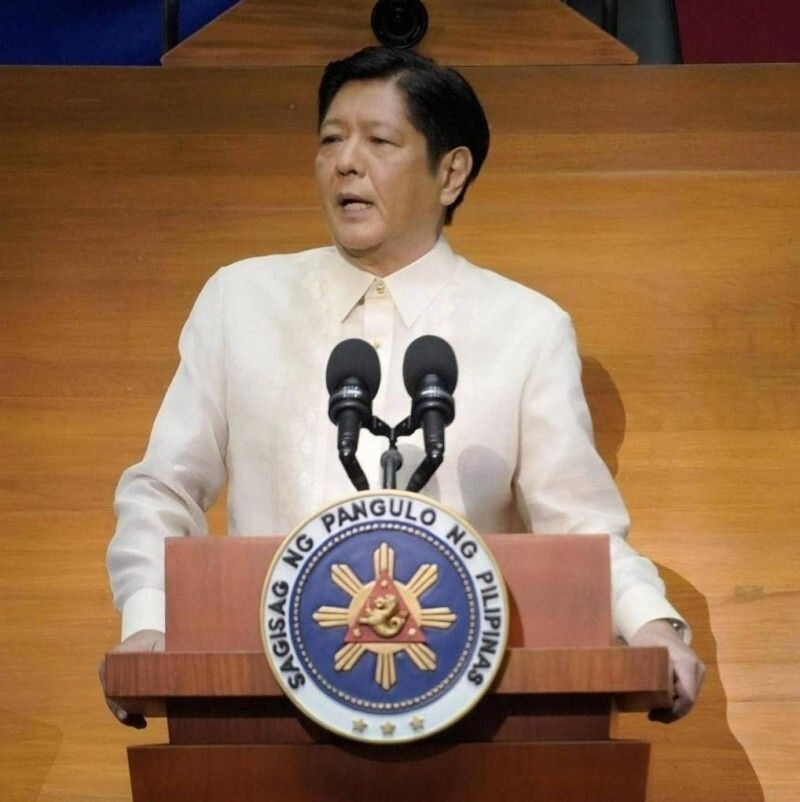 Marcos emphasizes fiscal management and economic growth to reduce debt
MANILA, Philippines — President Ferdinand Marcos Jr. on Monday voiced his administration's preference for better fiscal management and "spending efficiency" over imposing several new taxes to fix the pandemic-stricken government's record , a plan that could result in a slow recovery in revenues and a slight reduction in public debt.
In his first State of the Nation address, Marcos did not provide any new details on his long-awaited fiscal strategy on top of what had already been disclosed by his economics team earlier this month, which only included a tax plan for digital sales and single-use plastic. . Regarding his government's plan to impose a value-added tax on digital services, Marcos explained that the measure is expected to generate 11.7 billion pesos in revenue in 2023 alone.
Instead of levying new taxes or raising existing ones, Marcos said his administration would simply "simplify" tax payment procedures and "realign" spending priorities to "achieve macro-stability." short-term tax while continuing to support the country's economic recovery".
At the same time, he said the government would pursue measures to "determine possible undervaluation and commercial mis-invoicing of imported goods" to ensure the government collects appropriate duties on incoming shipments.
"Our tax system will be adjusted to catch up with the rapid developments in the digital economy," Marcos said.
As things stand, the decision to rely on spending controls and tighter tax management has defied calls from several economists, and the previous Duterte administration itself, to impose new taxes to increase state revenue. Finance Secretary Benjamin Diokno said earlier that tax efforts should improve by 0.3-0.4% each year with better fiscal management.
But based on the government's revised targets, the budget deficit is not expected to narrow to 3% of GDP before the end of Marcos' term in 2028. This means that during Marcos' six-year term, the government would likely maintain its borrowing spree to close the fiscal gap, public debt, as a share of the economy, aiming to narrow slightly to 60% by 2025 from the current level of 63.5%, which is already at above manageable levels.
For Domini Velasquez, chief economist at China Banking Corp., while SONA was fully booked, details on how these programs will be funded are still thin.
"The President's SONA was comprehensive in plan, touching almost every sector, but we still believe it lacks detail on how to fund this ambitious program," Velasquez said in a message to Philstar.com.
"The reiteration of increasing tax revenue through digitalization and improvements in tax administration remains unconvincing," she added.