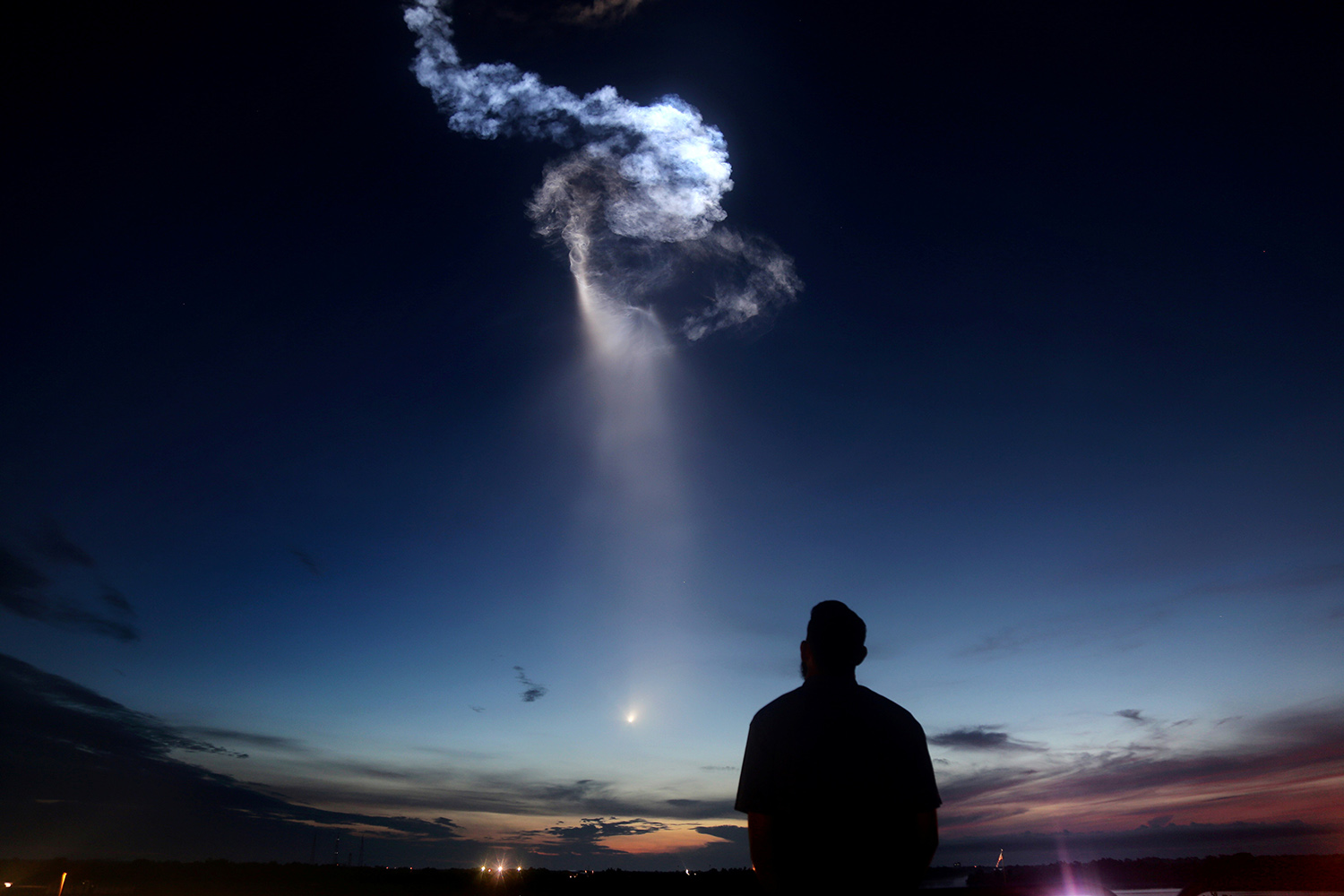 New technologies will reshape the world over the next decade. What does this mean for the United States?
The "GeoTech Decade" has arrived, heralding a time when technology will have a broad impact on geopolitics, economy and global governance, according to the GeoTech Commission of the Atlantic Council. The big question the commission members want to answer: what does this mean for the United States?
There are positive impacts like the accelerated development of a COVID-19 vaccine last year and the U.S. National Aeronautics and Space Administration's successes on Mars. "There's so much potential, and we're only scratching the surface," said John Goodman, CEO of Accenture Federal Services and co-chair of the GeoTech Commission. But with these new capabilities come increased threats like cyber attacks and the spread of disinformation. Goodman's concern: "These threats endanger so much, [like] our national security and our economic well-being. "
Goodman issued a call to action at an event organized by the GeoTech Commission to launch the Commission's report on the geopolitical impacts of new technologies and data. He joined with industry and government leaders to discuss the report's findings and recommendations for achieving global science and technology leadership, securing data and communications, building confidence in the digital economy, and more. .
So what can the United States do to reap the benefits of the GeoTech decade and tame the threats of the times? Here are the main takeaways from the conversation.
The role of the United States
Technology and data will determine the world's ability to solve everything from climate change to wealth inequality, Goodman said. Thus, he argued that this is a "pivotal moment for the United States to reaffirm its leadership" with a national strategy, a global partnership with like-minded democracies and collaborations with industry to "build confidence in the digital fabric our world will be woven with."
US Senator Mark Warner (D-VA) agreed that the United States should enlist the help of its partners to reflect on emerging issues like China and its technology agenda. "Too often, big Chinese tech companies work hand in hand with the Chinese Communist Party to create a surveillance state, a state that is too often repressive towards the kind of human values ​​and transparency" that democracies represent, said Warner. He added that democracies around the world should join in "the development of technology and ensure that we… jointly participate in setting the rules, protocols and standards for these new technologies".
Remarks prepared by US Senator Rob Portman (R-OH) (delivered by Maurice Sonnenberg, Senior International Advisor at Guggenheim Securities) highlighted that while the US National Defense Authorization Act 2021 has adopted certain proposals related to l 'artificial intelligence, "Ensuring that technologies are used in a way that is also in line with our values ​​remains a challenge." Navigating the implications of technological advancements for US prosperity, he added, continues "to be the job of our policymakers."
Shirley Ann Jackson, president of the Rensselaer Polytechnic Institute, highlighted the importance of American leadership in quantum information science. It begins by addressing not only security and technology issues – such as the potential for malicious actors to take advantage of vulnerabilities in crypto systems or the general difficulty of creating units of quantum information – but also setting standards. "We want to be ahead there," she said, adding that "we need [to] develop and understand the national security implications of the use of these technologies by others. " She called on the US government to "develop policies for sharing data, results and capabilities with our allies and partners in collaboration with relevant federal agencies," such as the Department of Defense, the intelligence community and the Department. Trade.
Watch the entire event
What 2020 has taught us about technological change
Teresa Carlson, president and chief growth officer of Splunk and co-chair of the GeoTech Commission, pointed out that during the pandemic, there was an increase in ransomware and other cyber attacks. She explained how data can help victims of cyber attacks by helping to "better understand what's going on" and by helping leaders develop policies to close security gaps.
The GeoTech Commission report explored ways to ensure resilient supply chains – a recommendation that comes after the pandemic has ravaged global supply chains. "One thing he taught us is [the extent of our] interdependence, "former US Homeland Security Secretary Michael Chertoff said, adding" in a way that is good for global trade, but in a way that also exposes vulnerability. Supply chains are so vulnerable, Chertoff said, not only because of the physical barriers to delivery that have been heightened by pandemic lockdowns and the storage of resources such as vaccines, but also because of the supply chains. supply do not resist cyberattacks such as those against SolarWinds and Microsoft Exchange. . He called a US strategy to improve markets and invest in creating alternative sources of supply for important software and hardware behind the information technology infrastructure in the United States.
With accelerated technological capabilities such as artificial intelligence-based COVID-19 testing and tracing, Zia Khan, vice president of innovation at the Rockefeller Foundation, said, "We have seen how data and technology will evolve in the future. " Although it is exciting, it is also an important moment to create policies and promote a way of thinking about technological development to "ensure that innovations benefit everyone", which requires investing in "inclusive digital public goods," he said. He added that it is important not only to ensure that technology benefits everyone, but also to strengthen democratic values, human rights and transparency. "I think the United States has a role to play in … stepping up and leading in putting in place the infrastructure and regulations so that we can continue to project the values ​​that are so important to our society around the innovation [and] around democracy, "Khan said.
An investment in people as an investment in technology
The public sector will also need to collaborate with the private sector, explained Anthony Scriffignano, senior vice president and chief scientist of Dun & Bradstreet Corporation, given the public sector's ability to reach the public, to initiate discussions about the technology. and improve access to education. "As digitization continues to accelerate, the divide [in access] Get bigger, " Scriffignano explained. "There is no guarantee that access to technology will be in any way better, even in the future, if the public sector and those in the private sector who can help do not focus on this problem.
Goodman noted that, as technology like AI changes the future of work, "employees will increasingly need to become technologists or at least comfortable with technology to perform their jobs," and that companies will have to be vigilant in their development and training. , and apply AI to guard against prejudice and misinformation. "Explainable AI is becoming very important for transparency and trust," Goodman said. "Having a digitally-literate workforce is a key priority … from access for more people to broadband and early STEM education, to creating an education to digital literacy, expanding access to opportunities and cultivating talent in underserved communities.
Sonnenberg and GeoTech Commission Executive Director David Bray stressed the importance of linking the commission's work to U.S. foreign policy efforts on technology and data investments. Bray said these efforts must move forward with the mantra "be bold; be brave; be benevolent "for the future to come.
Katherine Walla is Associate Editorial Director at the Atlantic Council.
Read the GeoTech commission report
Catch Up On Part Two Of The Report Launch Event