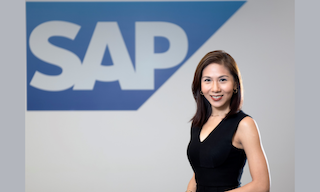 SAP encourages Malaysians to upskill, retrain to 'survive and prosper'
KUALA LUMPUR: Since the the digital economy contributed 22.6% to Malaysia's GDP in 2020 and expected to reach at least 25.5% by 2025, SAP Malaysia encourages employees, especially the youth community, to continually upskill and retrain so that they are able to "survive and thrive" in a post-pandemic employment environment.
Minister to the Prime Minister (Economy) Datuk Seri Mustapa Mohamed recently said that Malaysia today lives in a dynamic and competitive environment, plagued by uncertainties.
"We have a long way to go to fulfill the aspirations of the MyDIGITAL initiative, to transform Malaysia into a high-income digital and technology-driven nation, and a regional leader in the digital economy," he said. declared, according to the Malaysian Investment Development Authority.
A key feature of the MyDIGITAL initiative that is crucial to its success is the pan-national approach it has taken. In this approach, the participation of all stakeholders is welcome to enable the nation to realize the benefits and overcome the challenges of digitalization.
In this context, VP and Head of Cloud SAP Southeast Asia Cynthia Quah (picture above) said that due to the growing demand for skills associated with digital tools and processes, Malaysians must transform to remain relevant in the future workforce.
"Given the emergence of the digital economy and more so in a post-pandemic work environment, employees familiar with digital technologies, digital literacy and transferable skills are in high demand," said Cynthia.
Quah explained that the pandemic has forced many traditional businesses to accelerate their digital transformation initiatives due to restrictions resulting from the Movement Control Order (MCO). The MCOs were a series of nationwide quarantine and cordon sanitaire measures implemented by the government in response to the COVID-19 pandemic starting March 18, 2020 and ending last year.
"Furthermore, automation and the latest technologies have led to a rapid evolution of traditional roles," Quah added, citing a study by the World Economic Forum (WEF) who said the percentage of core skills that will change by 2025 is 40%, with around 50% of all employees needing reskilling by then.
She attributed the shift to disruption caused by technology now that the world has entered the Fourth Industrial Revolution (or Industry 4.0).
At its end, SAP Malaysia embarked on various nation-building initiatives.
Quah further explained that its education strategy is three-pronged: lifelong learning for students; nurture the local ecosystem of SAP partners and customers; and efforts to advance the national agenda.
"Among others, SAP is also collaborating with Malaysia Digital Economy Corporation (MDEC) on the MyUniAlliance program which provides training to some 3,000 students per year. Eighteen higher education institutes, including two foreign universities, participated in the program," she added.
Together with the ASEAN Foundation, SAP also hosts the ASEAN Data Science Explorers initiative at national and regional levels. The aim, here, is to encourage young people to acquire analytical skills to see through various projects for the benefit of communities and countries. In 2021, students from Sunway University Malaysia became the second finalists in this regional competition.
This year marks the 30th anniversary of SAP in Malaysia.
Source: SAP Malaysia
---
Interested in having your ads on Malaysiakini? Contact the announcements team at [email protected] or whatsapp on +60 17-323 0707 for urgent matters.