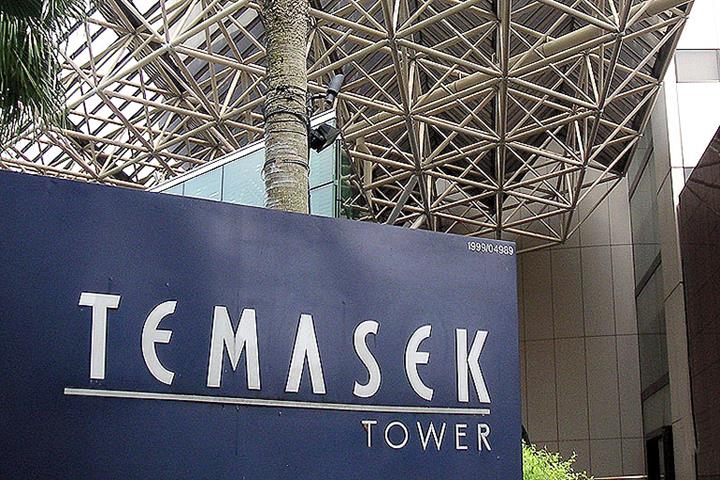 Temasek says China's economy will rebound in second half
(Yicai Global) Jul 21 – Singapore's Temasek Holdings, a sovereign wealth fund that counts China as its second largest investment destination, predicts a recovery in China's economy in the second half of the year.
"We are confident about China's economy in the second half, and it is expected to grow from the first half," Wu Yibing, chairman of Temasek China, said in an interview with Yicai Global.
The first quarter was a perfect storm for Chinese assets due to the Covid-19 pandemic, as well as geopolitical and regulatory risks, Wu said.
The share of Chinese assets in Temasek's investment portfolio fell 5% in fiscal 2022 from a year earlier due to swings in growth asset prices during an up cycle interest rates, Wu said. Still, China accounted for 22% of its investments while Singapore's share was 27%.
"We saw a lot of bullish factors for the Chinese economy in the second half, but there are still two major risks," Wu said. First, exports could fall due to the risk of economic recession in Europe and the United States. . Second, major global economies are raising interest rates to tighten monetary policies, so prices of risky assets are falling The global economy is at risk of a downtrend even though China's outlook is relatively better .
However, growth could be supported by diminishing domestic risks. China's economic policies have gradually become clearer. Macroeconomic policies have shifted from managing risk to encouraging growth with a clear encouragement to platforms and the digital economy, Wu said.
Moreover, epidemic prevention and control have become the new norm, and more precise measures have been adopted in response to new variants of Covid-19, the Chinese leader added.
An important indicator of economic health is the macro leverage ratio. China's debt-to-gross domestic product ratio rose only slightly, even as the economy continues to be affected by Covid-19 outbreaks, Wu said. In previous years, the ratio was lowered several times.
Temasek believes in technology. "China's biggest dividend is still engineers," Wu said. "It's going to last a long time." Temasek sees a great opportunity in the digital transformation of China's industrial chain, he added.
One of the hot sectors for change is automotive, Huang Zhejun, general manager of Temasek China, told Yicai Global. Digital transformation is underway in energy, manufacturing, driving and marketing, Huang added.
Temasek keeps his eyes on the life sciences. There is relatively large scope for import substitution across the pharmaceutical industry, especially in medical devices, said Shen Ye, another general manager of Temasek China. China must gradually improve the security of its supply chains. Temasek pays attention to this and will invest in the sector, Shen added.
Editing: Emmi Laine, Xiao Yi